COVID-19 UPDATE:
Functional Physio is currently closed due to the Governmental Level 3 and Level 4 COVID-19 directives. We look forward to helping you Back to Full Function as soon as these restrictions have been lifted.
For patients with existing appointments, your Physio will be in touch over the phone.
If you are in acute pain and need an urgent consultation, please email your details to andy@functionalphysio.co.nz and we will endeavour to help you. 

At Functional Physio we often hear, "I wish I had come here first! "

With our experienced Physiotherapists, unique rehabilitation equipment and dedicated gym, 
we can often help you when others can't. Our results speak for themselves.
MedX Medical Lumbar Extension Machine
We pride ourselves on being the first clinic in New Zealand with MedX Spinal Strengthening equipment.
By following the MedX-researched protocols, Functional Physio has been incorporating, with great success, the MedX Medical Lumbar Extension Machine in the treatment of our back pain patients for over fifteen years.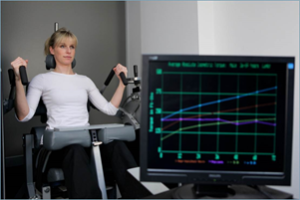 MedStrength - Our Unique Supervised Strengthening Gym
Functional Physio Auckland Physiotherapy Clinic recognised the need for a facility allowing people of all ages, both with and without existing medical conditions, to safely strengthen their bodies under the direction of trained personnel, thereby improving function and quality of life.

MedStrength is our unique supervised strengthening gym and rehabilitation facility, which runs as a standalone gym as well as enabling Functional Physio patients to utilise state-of-the-art MedX equipment within their rehabilitation programmes.
For more information, visit the MedStrength website or talk to us at Functional Physio.
Do you qualify for an ACC physiotherapy subsidy?
To qualify for an ACC subsidy you need to have had an accident or have received an injury involving an external force.
This could have happened at work, home or on a sports field.
Our expert physiotherapists can help you through an accurate diagnosis, evidence based treatment, rehabilitation and injury prevention strategies.
Functional Physio is an ACC primary treatment provider - No referral is necessary - you can just contact us to make a booking.