Our Physiotherapists are trained to expertly treat spinal conditions, sports injuries, muscular and joint problems, postural dysfunction, headaches, back pain and sciatica.
We are experienced in treating adults, teenagers and children.
David Woodbridge - Principal Physiotherapist and Director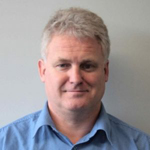 David is a Manipulative Physiotherapist with over 25 years' experience in the treatment of musculoskeletal disorders. He gained his Post Graduate Diploma in Advanced Manipulative Physiotherapy at the University of South Australia in 1994, and is a preferred provider for the New Zealand Sports Academy.
David has worked with one of the eminent spinal surgeons in America and has been involved in spinal research with Professor Vert Mooney from the USA sports and spinal research centre in San Diego and has had research published in an international medical journal on treatment for idiopathic scoliosis.
He is the physiotherapist for the Auckland Grammar Soccer 1st XI and Auckland Grammar Rowing teams. In Australia he ran courses for Australian Sports Medicine and currently lectures to health professionals in Melbourne on his approach to treating back and neck pain.
David lectures to major companies and their staff on muscle imbalance and its role in causing injuries to the everyday person.
Andy McGregor- Principal Physiotherapist and Director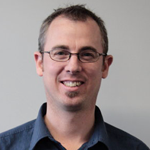 Andy is a Principal and Director of Functional Physio. He's an experienced physiotherapist who has been involved in private practice for over 12 years. He is experienced and skilled in clinical assessment, manual/manipulative therapy and rehabilitation. Andy has a special interest in the rehabilitation of lumbar spine, shoulder and sports injuries, including concussion. He also enjoys working with post-surgical orthopaedic rehabilitation patients.
Andy is a big rugby fan and is heavily involved in the sport. He is the current team physiotherapist for the New Zealand Schools Barbarians team and the Auckland Grammar School 1st XV Rugby team. He has been involved in Auckland 1A Schools Rugby as a team physiotherapist for the last 10 years, and has also been involved with Auckland Rugby since 2010 with various teams; most recently as Physio for the Auckland Under 19 Rugby Team.
Andy also oversees rehabilitation requirements for Auckland Grammar 1st XI Hockey and has been involved with the MAGS and St Peter's Rowing Squads. It is his experience with the all of the aforementioned teams and his passion for sport that has allowed him to develop skills in injury management and prevention.
Away from the clinic Andy is married with two young boisterous lads. He is a car enthusiast and a keen motorsport fan and likes to play golf as often as time allows. He also has an extensive history of playing and coaching hockey at a high level.
Sarita Rahman – Practice Manager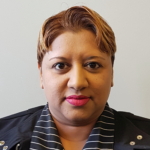 Sarita has a Bachelor of Arts from the University of Auckland and has been in the health and fitness industry for 17 years. Sarita oversees the day-to-day management of Functional Physio and MedStrength, including practice administration and team management.
In her spare time, Sarita loves spending time with her family, listening to music, watching movies and has an interest in herbal medicine and general well-being.
Fabian Law – Physiotherapist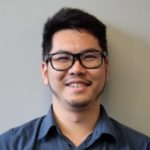 Fabian completed a Bachelor of Physiotherapy at the University of Otago in 2013 and worked in a private physiotherapy practice prior to joining the team at Functional Physio.
Fabian has a keen interest in manual therapy, musculoskeletal physiotherapy and sports physiotherapy. He has enjoyed providing physiotherapy to players from a variety of sports but has found rugby to be his passion. Over the past three years, Fabian has been involved with rugby in Counties Manukau where he has been the physiotherapist for Drury RFC, Papakura RFC and Counties Manukau U16.
Fabian is passionate about player welfare, including injury prevention and strength and conditioning. He has a keen interest in concussion and biomechanics.
When he is not working in the clinic or running around the sidelines of a rugby pitch, Fabian enjoys spending his time outdoors and travelling.
Payal Choksi – Receptionist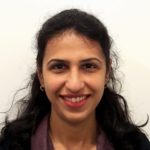 Payal joined the Functional Physio team as receptionist in June 2016.
She has a background in the health care and customer service sectors.
In her spare time she enjoys participating in graphic design competitions and web browsing.
Sarah Wood – Physiotherapist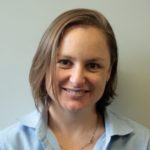 Sarah graduated from AUT in Auckland with a BHSc Physiotherapy. She has finished postgraduate study in acupuncture and is looking to complete a Masters Degree in the coming years.
Prior to becoming a physiotherapist, Sarah completed a Sport Management degree, then followed her love of snow and moved to the mountains. Sarah is an internationally-certified ski instructor which has allowed her to ski and work throughout New Zealand, Canada, the USA and Japan.
As a former competitive skier, Sarah has developed a strong understanding of injuries and rehabilitation. She has a particular interest in rehabilitating sports injuries, particularly shoulders, through the use of hands-on techniques, acupuncture and gym-based exercises. As well as a strong gym focus, Sarah also specialises in dry needling and kinesio taping.
Outside of work, Sarah enjoys hiking, travel and cooking, and of course, skiing as much as possible during winter.
Hazel McLaren - Physiotherapist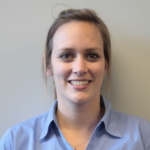 Hazel has been with Functional Physio since 2012. She graduated from the University of Liverpool in 2005 and worked in the UK in a large hospital for 5 years, working in a variety of areas including paediatrics, emergency and musculoskeletal outpatients. She then spent a year in Australia, working in the private sector and further developing her manual therapy and rehab skills.
She has a particular interest in treating acute injuries and sports rehabilitation. Hazel has worked as Physio for St Peter's 1st XV Rugby and 1st XI Soccer teams and the St Peter's soccer programme.  In her spare time she enjoys keeping fit and travelling.
Farah de Andrade - Receptionist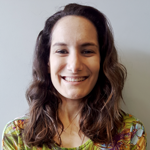 Farah is from Brazil and recently joined our team as part-time receptionist.
She has a lot of experience in the customer service field and also in teaching languages and translating.
She loves being in contact with people and working in a team.
In her free time she likes to read a good thriller book and to travel whenever possible.