Our Physiotherapists are trained to expertly treat spinal conditions, sports injuries, muscular and joint problems, postural dysfunction, headaches, back pain and sciatica.
We are experienced in treating adults, teenagers and children.
David Woodbridge - Principal Physiotherapist and Director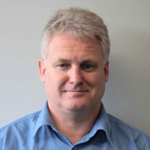 David is a Manipulative Physiotherapist with over 25 years' experience in the treatment of musculoskeletal disorders. He gained his Post Graduate Diploma in Advanced Manipulative Physiotherapy at the University of South Australia in 1994, and is a preferred provider for the New Zealand Sports Academy.
David has worked with one of the eminent spinal surgeons in America and has been involved in spinal research with Professor Vert Mooney from the USA sports and spinal research centre in San Diego and has had research published in an international medical journal on treatment for idiopathic scoliosis.
In Australia he ran courses for Australian Sports Medicine and currently lectures to health professionals in Melbourne on his approach to treating back and neck pain.
David lectures to major companies and their staff on muscle imbalance and its role in causing injuries to the everyday person.
Andy McGregor- Principal Physiotherapist and Director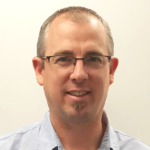 Andy is a Principal and Director of Functional Physio. He's an experienced physiotherapist who has been involved in private practice since graduating in 2005. He is experienced and skilled in clinical assessment, manual/manipulative therapy and rehabilitation. Andy has a special interest in the rehabilitation of lumbar spine, shoulder, knee and sports injuries, including concussion. He also enjoys working with post-surgical orthopaedic rehabilitation patients.
Andy is a big sports fan and has been heavily involved in sport both as a player, coach and sports team physiotherapist. He has been involved in Auckland 1A Schools Rugby from 2008-2014 with St Peter's 1st XV and Auckland Grammar School 1st XV from 2015-2020 seasons. Andy was also the physiotherapist for the New Zealand Schools Barbarians team in 2015 and 2016 and has also been involved with Auckland Rugby since 2010 with various teams.
Andy also oversees rehabilitation requirements for Auckland Grammar 1st XI Hockey as well as the Auckland Grammar Cricket programme. He has been involved with AGS, MAGS, St Peter's and Kings Rowing Squads. It is his experience with the all of the aforementioned teams and his passion for sport that has allowed him to develop skills in injury management and prevention.
Away from the clinic Andy is married with two growing boys aged 13 and 10. He is a car enthusiast, a keen V8 Supercars fan and likes to play and talk about golf as often as time allows. He also has an extensive history of  playing and coaching hockey at Premier, Regional and State (NSW) level.
Thaís Farah – Practice Manager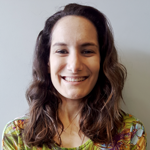 Thaís Farah is the Functional Physio Practice Manager. She studied postgraduate Business Management after completing a Bachelor of Business Management and also has a Bachelor's Degree in translation and interpretation.
Thaís is from Brazil and speaks Portuguese, Spanish and English and has many years of experience in customer services, teaching languages and translating. Thaís loves interacting with people and working as part of a team. In her spare time she enjoys reading a good thriller and loves travelling whenever possible.
Fabian Law – Physiotherapist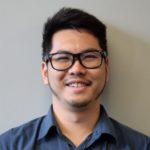 Fabian completed a Bachelor of Physiotherapy at the University of Otago in 2013 and worked in a private physiotherapy practice prior to joining the team at Functional Physio.
Fabian has a keen interest in musculoskeletal physiotherapy and sports physiotherapy. He has enjoyed providing physiotherapy to players from a variety of sports but has found rugby to be his passion. Fabian has been involved with rugby in Counties Manukau where he has been the physiotherapist for Drury RFC, Papakura RFC and Counties Manukau U16 and is currently the physiotherapist for the Auckland Grammar First XV and Premier Basketball team.
Fabian is passionate about player welfare, including injury prevention and strength and conditioning. He has a special interest in knee injuries, particularly ACL rehabilitation and biomechanics.
During the off-season when Fabian is not running around the side-lines of a rugby pitch, you'll find him spending his time outdoors with his two dogs, looking for places to eat, travelling and watching sports (he is a Manchester United and Crusaders fan, don't hold it against him!)
Lesang Abotseng - Physiotherapist
Lesang has been working in private practice since 2014 after graduating from the University of Otago.
He is interested in sport injury treatment, rehabilitation, and musculoskeletal, sports and exercise physiotherapy.
As a physio student Lesang looked after John McGlashan College, where his passion for  rugby started. Since then he has provided physiotherapy services for the New Lynn Rugby team, Auckland Vulcan U15s and U17s and the Te Kauwhata Rugby team. This year Lesang is the team Physiotherapist for St Peter's College 1stXV.
Outside work Lesang enjoys playing and watching football, rugby, working out at the gym and reading.
Zoe McClennan - Receptionist
Zoe joined our team in 2019 as a full-time receptionist. She has a passion for customer service and interacting with people from all walks of life. Most recently she has moved from hospitality and film work to pursue a career in the professional sector.
Zoe grew up in the Waitakere Ranges where she spends most of her time hiking, travelling and making the most of what our beautiful country has to offer.
Hazel McLaren - Physiotherapist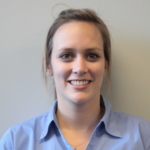 Hazel has been with Functional Physio since 2012. She graduated from the University of Liverpool in 2005 and worked in the UK in a large hospital for 5 years, working in a variety of areas including paediatrics, emergency and musculoskeletal outpatients. She then spent a year in Australia, working in the private sector and further developing her manual therapy and rehab skills.
Hazel is interested in treating all musculoskeletal injuries and helping people to return to the activities that they love.
In her spare time Hazel enjoys exploring New Zealand with her young daughter and their puppy. When she gets the chance she likes to run and play squash.
Josh Clarke-Walker - Physiotherapist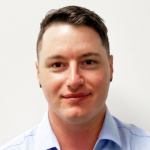 Josh has a Bachelor of Health Science in Physiotherapy from AUT where he also previously completed a Bachelor of Sport and Recreation in Sport and Exercise Science. Prior to joining Functional Physio as a physiotherapist, you may have met Josh as an instructor and personal trainer in MedStrength gym where he loved helping people of all ages and abilities achieve their goals.
Over the past few years, Josh has enjoyed working with the Waitakere United U23 National League football team, Western Springs football development squad, and Auckland Grammar Football 1st XI. Sports physiotherapy is something he would like to continue to pursue, maintaining his professional affiliation with Sport and Exercise Physiotherapy New Zealand.  With this background, Josh places a strong emphasis on evidence-based practice, exercise rehabilitation, and strength and conditioning.
In his spare time, you'll find Josh playing golf, hitting the gym, listening to podcasts, or enjoying a cold beer with friends.
Georgi Hewson - Physiotherapist
Georgi graduated from AUT with a Bachelor of Health Science in Physiotherapy in 2019. She has had experience working in private practice and older people's health, in both rest homes and hospital level of care where she focused on falls prevention and improving her patients' quality of life.
Georgi grew up playing netball, sailing and dabbling in different forms of dance where she developed a love and keen interest in how the human body moves and functions.
In her spare time, you can find Georgi getting creative, patting dogs or enjoying time with friends in the sun
Lulu Thungthong - Receptionist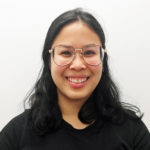 Lulu is  originally from Thailand and has been studying in NZ since 2012.  She is currently in her second year at AUT, studying a Bachelor of Law.
Lulu is fluent in Thai and English and in her spare time she enjoys baking, listening to and watching true crime stuff, horror movies, cat and dog videos, skiing and hanging out with friends and family